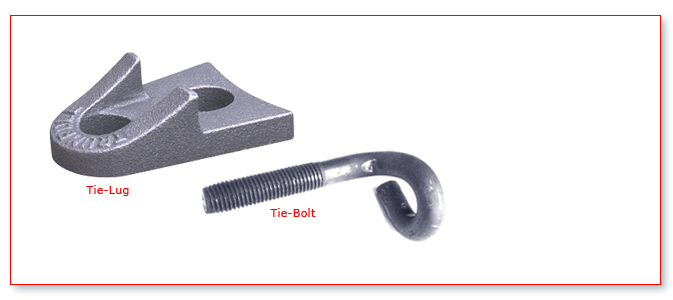 Tie-Lugs and Tie-Bolts are used to offset threaded rod away from Mechanical Joints to span across valves, fittings and other components. They are used in conjunction with Socket Clamps (click HERE for link).
TIE-LUGS
TRUMBULL TIE-LUGS are made from ductile iron for use in restraining mechanical joint valves, fittings, pipe and hydrants with 3/4″ threaded rod. Cast from high strength ductile iron with a tensile strength of 80,000 psi and a yield strength of 60,000 psi. Trumbull Tie-Lugs are intended for use between MJ bell and gland in sizes 4″ through 16″.
NOTE: Quantity that should be used on each joint depends on pipe diameter, line pressure and other factors; consult your Engineer for quantity required.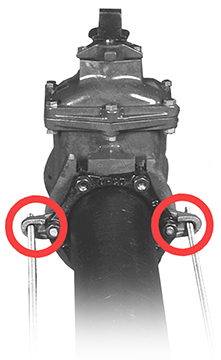 | | Domestic | Non-Domestic |
| --- | --- | --- |
| Description | Trumbull Item No. | Trumbull Item No. |
| Tie Lug | 364-3395 | 364-9035 |
TIE-BOLT
For 4″ through 12″ Mechanical Joints. Used in place of T-Head Bolt. 3/4″ threaded rod passes through eye and is retained with heavy hex nut, sold separately. Made of low carbon steel.
| Trumbull Item No. | Product Description | Weight |
| --- | --- | --- |
| 364-4000 | 3/4" Tie-Bolt, less nut | 0.95 lbs. |