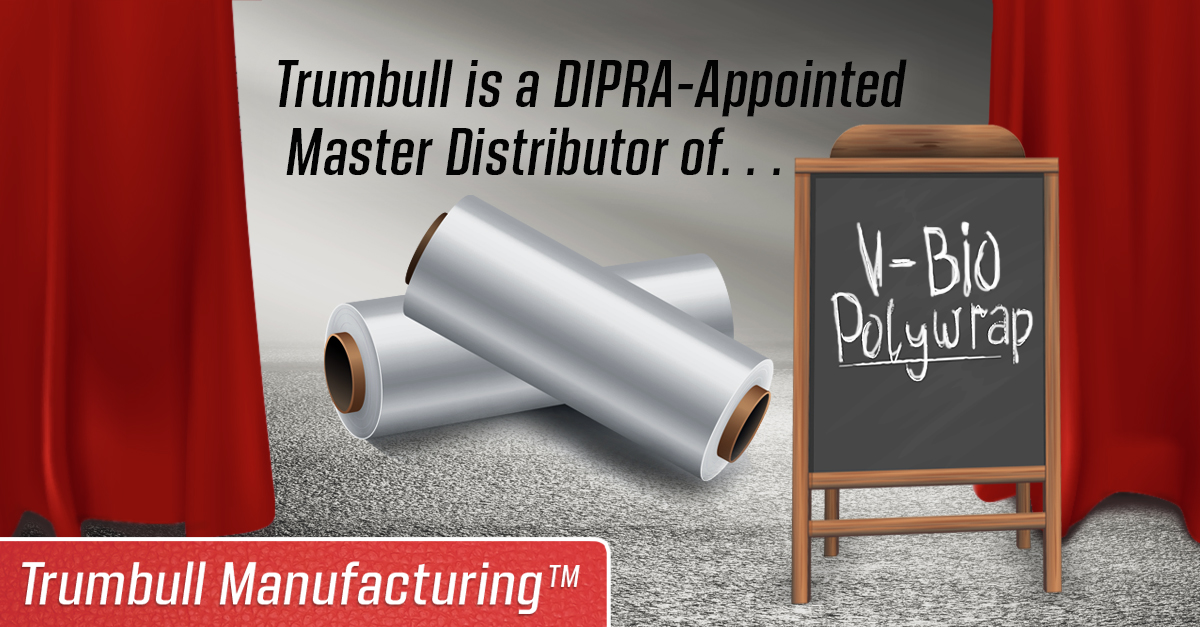 DIPRA's V-Bio® Enhanced Polyethylene with its proprietary blend of anti-microbial and volatile corrosion inhibitor enhancements is now available from Trumbull. For the best protection for your ductile iron pipe, contact Trumbull for your V-Bio® Enhanced Polyethylene Encasement.
V-Bio® Polyethylene is a minimum 8-Mil co-extruded linear low-density polyethylene film infused with additives that enhance ductile iron pipe's ability to provide the long service life that is the benchmark of ductile iron pipe.
V-Bio® Enhanced Polyethylene Encasement is an innovative product from DIPRA that expands on the success of traditional polyethylene encasement. The V-Bio® film is infused with a corrosion inhibitor and an anti-microbial additive to actively control external corrosion, helping ensure the long service life utilities have come to expect from ductile iron pipe, even in the most corrosive environments.
Click here for PDF printable flyer : PDF