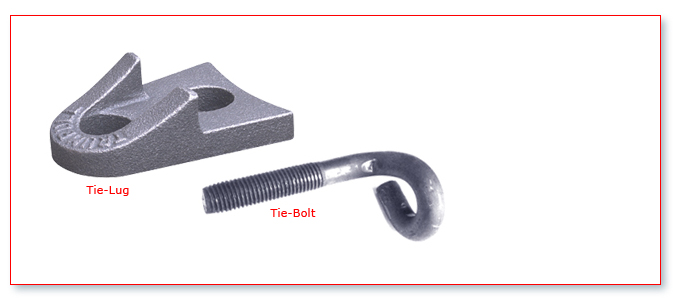 Tie-Lugs and Tie-Bolts are used to offset threaded rod away from Mechanical Joints to span across valves, fittings and other components. They are used in conjunction with Socket Clamps, shown HERE.
TIE-LUGS
Trumbull Tie-Lugs are made from ductile iron for use in restraining mechanical joint valves, fittings, pipe and hydrants with 3/4" threaded rod. Cast from high strength ductile iron with a tensile strength of 80,000 psi and a yield strength of 55,000 psi. Intended for use between MJ bell and gland in sizes 4" through 24".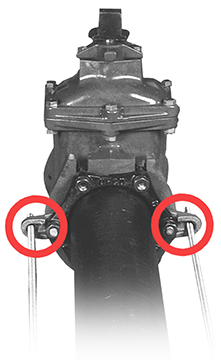 | | Domestic | Non-Domestic |
| --- | --- | --- |
| Description | Trumbull Item No. | Trumbull Item No. |
| Tie Lug | 364-3395 | 364-9035 |
TIE-BOLT
For 4″ through 12″ Mechanical Joints. Used in place of T-Head Bolt. 3/4″ threaded rod passes through eye and is retained with heavy hex nut, sold separately. Made of low carbon steel.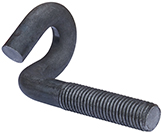 | Trumbull Item No. | Product Description | Weight |
| --- | --- | --- |
| 364-4000 | 3/4" Tie-Bolt, less nut | 0.95 lbs. |