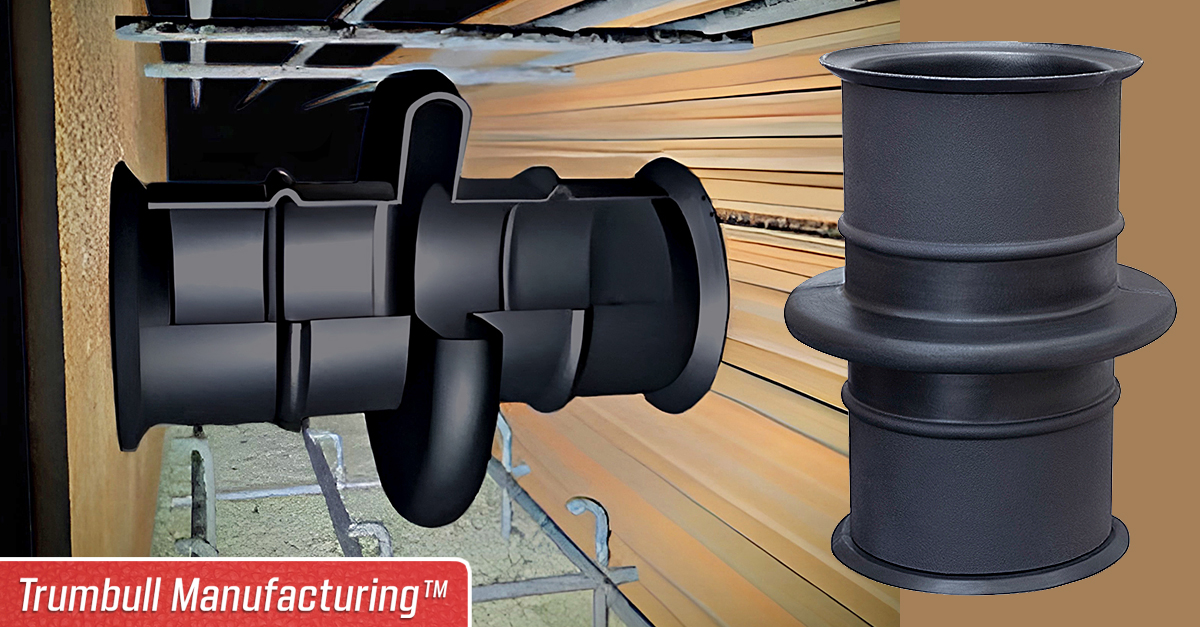 Used to create circular sleeved holes in concrete poured barriers including walls, floors, ceilings, structural supports and tank footings.
Molded from non-conductive, high-impact resistant HDPE, these sleeves are lightweight and easily installed by one construction worker. Standard sleeves are 16" in length, but in the event of a field or engineering change, they may be cut shorter at the job site using ordinary hand tools. Longer lengths available upon request.
1/8 the weight of steel wall sleeves.
Resists water migration.
Adjusts to wall thickness.
Nailer end caps position sleeve precisely in form.
| Trumbull Item No. | Model No. | Weight of 16" Length |
| --- | --- | --- |
| spec/ord | CS-2 | 0.70 lbs. |
| spec/ord | CS-3 | 1.30 lbs. |
| spec/ord | CS-3-1/2 | 1.50 lbs. |
| spec/ord | CS-4 | 2.00 lbs. |
| spec/ord | CS-5 | 2.80 lbs. |
| spec/ord | CS-6 | 3.60 lbs. |
| spec/ord | CS-8 | 4.80 lbs. |
| spec/ord | CS-10 | 6.40 lbs. |
| spec/ord | CS-12 | 7.20 lbs. |
| spec/ord | CS-14 | 11.20 lbs. |
| spec/ord | CS-16 | 12.00 lbs. |
| spec/ord | CS-18 | 15.50 lbs. |
| spec/ord | CS-20 | 17.50 lbs. |
| spec/ord | CS-22 | 21.00 lbs. |
| spec/ord | CS-24 | 22.00 lbs. |
| spec/ord | CS-25 | 23.00 lbs. |