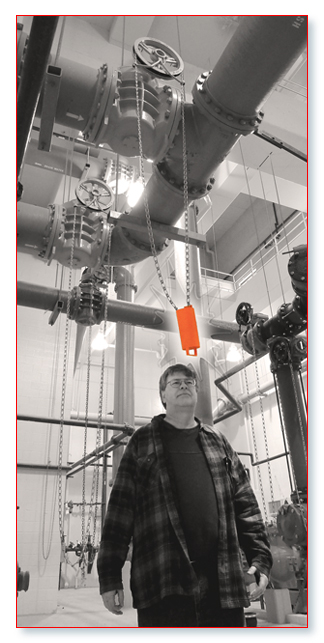 ELIMINATES A POTENTIAL SAFETY HAZARD PRESENTED BY OVERHEAD CHAINS
Chainwheels are installed to provide access to overhead valves. However, they frequently result in chain hanging into the pathway of workers, creating an obstacle course or safety hazard.
The "Chain-Up" device stores chain overhead and safely above the pathway. Simply hook the clevis pin into a chain link at the desired overhead height and insert the chain into the device. Pull on the handle to release the chain for operation. After use, the chain is placed back into the Chain-Up, and hooked at the desired height. Furnished in Safety Orange. Made of high-strength thermoplastic polymer.
| Trumbull Item No. | Overall Length | Weight |
| --- | --- | --- |
| 367-1890 | 11-3/4" | 0.55 lbs. |