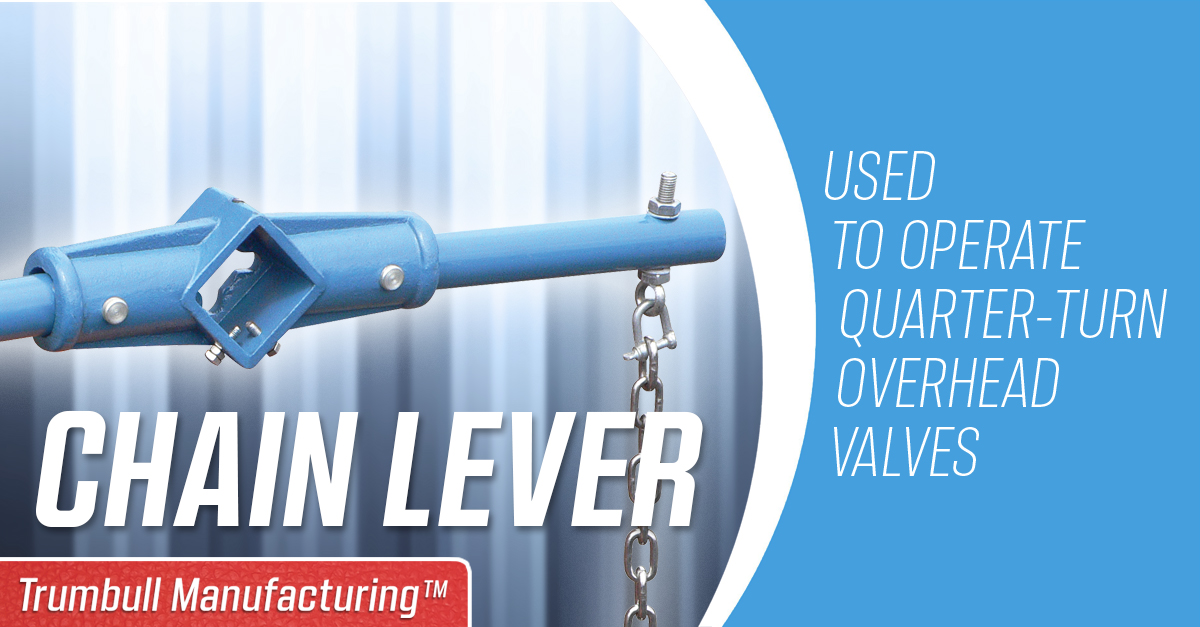 Used for manual operation of quarter-turn valves installed overhead.
Trumbull Chain Levers save the unnecessary expense of adding a gear and chainwheel to valves that don't require a gear to operate. Handles are 1″ sch 40 pipe. Stocked with an overall length of 24″; longer lengths made to order.
Our Chain Levers are designed to fit on a 2″ square nut whose flat sides are parallel to the flow line, when the valve is either fully open or closed (see illustration on right). To our knowledge, our Chain Lever will properly operate all plug valves, other than Milliken.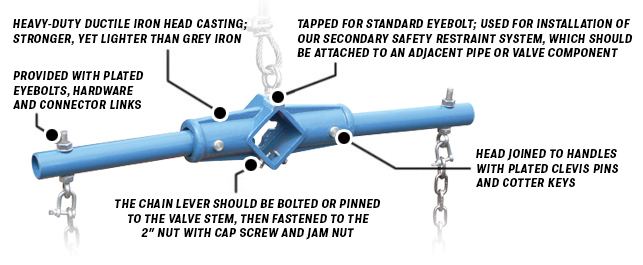 Chain Lever
Includes handles and hardware
| Trumbull Item No. | Overall Length | Weight |
| --- | --- | --- |
| 367-9988 | 24" | 8.50 lbs. |
Accessories
For machine chain, order specific length required
| Trumbull Item No. | Description | Weight |
| --- | --- | --- |
| 172-1219 | Machine Chain, straight link, size 2/0 | 0.32 lbs./ft. |
| 367-1975 | Secondary Safety Restraint Kit, less eyebolt | 1.25 lbs. |
| 367-1974 | Eyebolt, for Secondary Safety Restraint Kit above | 0.25 lbs. |