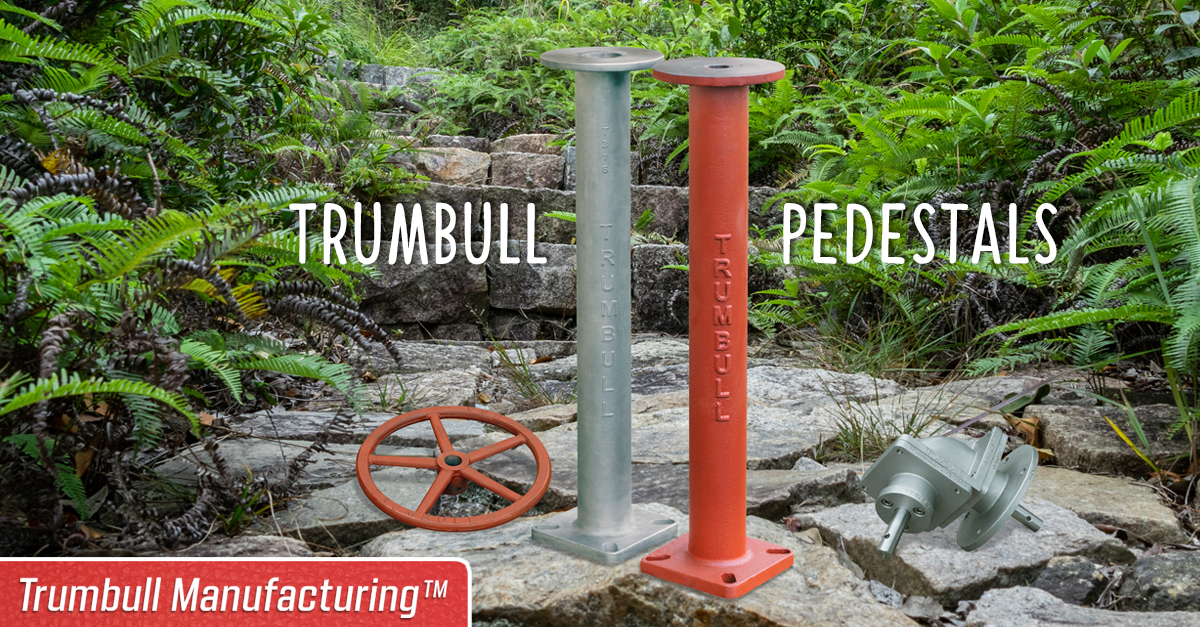 Multi-Purpose… Many Possibilities
TRUMBULL 32″ DUCTILE IRON PEDESTALS are designed for installation in treatment plants and pump stations to allow operation of valves at a lower elevation.
Pedestals can be adapted for various custom requirements such as mounting of electric motor operators, manual gear operators, or customer-supplied components. Also available in fabricated stainless steel or carbon steel in various heights.
Click HERE for Non-Indicating Floorstands, which use Ductile Iron Pedestals.
DUCTILE IRON
| Size | Trumbull Item No. | Weight |
| --- | --- | --- |
| 32" | 367-2417 | 43.45 lbs. |
316 STAINLESS STEEL
| Size | Trumbull Item No. | Weight |
| --- | --- | --- |
| 32" | 367-2427 | 42.10 lbs. |