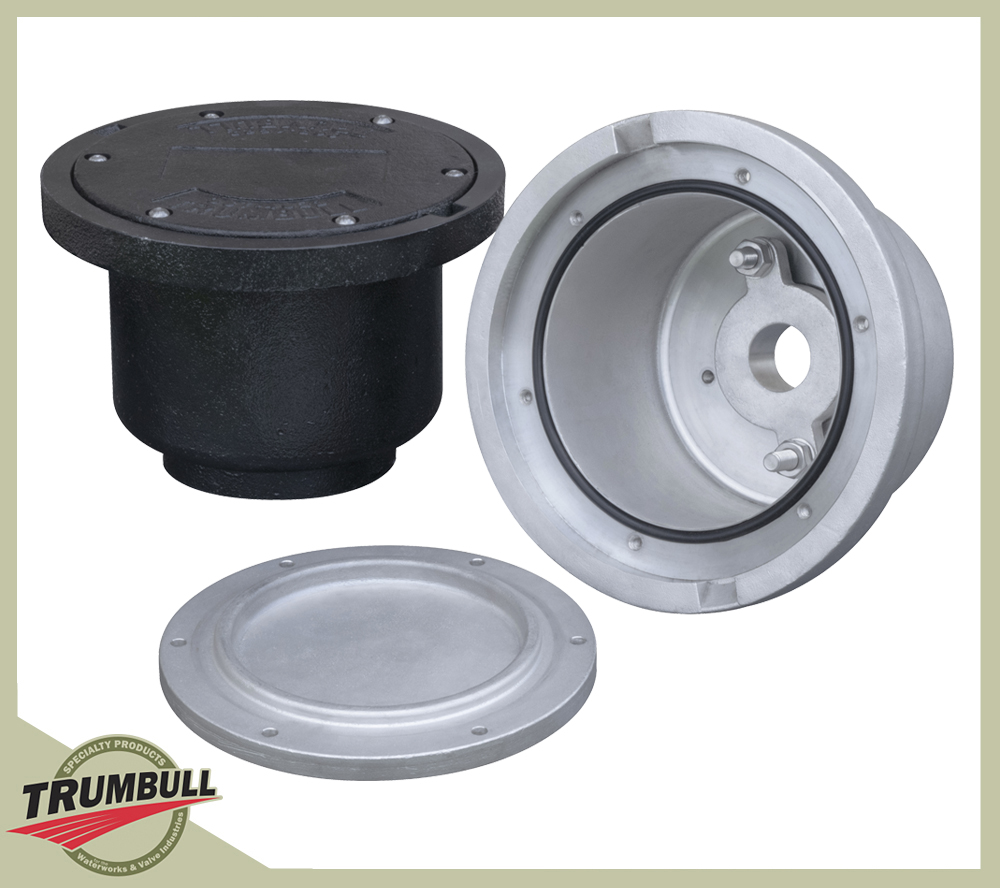 Trumbull Sealed Floor Boxes are ideal to prevent fluids or vapors from penetrating the floor slab from either direction. Top side is sealed by a Buna-N O-ring, and bottom side can be sealed by use of optional packing gland. Overall length is 6", but the underside is tapped to accept 2-1/2" NPT steel pipe nipples. When it's necessary to convert a Floor Box to thicker floors, use a 2-1/2" pipe nipple, 1/2" longer than the increase required, as the threads on the underside of the Floor Box are 1/2" deep.
NOT for use with Valve Position Indicators. Click THIS LINK for Sealed Floor Boxes that can accommodate them.
Floor Boxes
| Material | Trumbull Item No. | Weight |
| --- | --- | --- |
| Cast Carbon Steel* | 367-4623 | 24.20 lbs. |
| Cast 316 Stainless Steel | 367-4624 | 23.50 lbs. |
* Carbon steel models are EDP coated.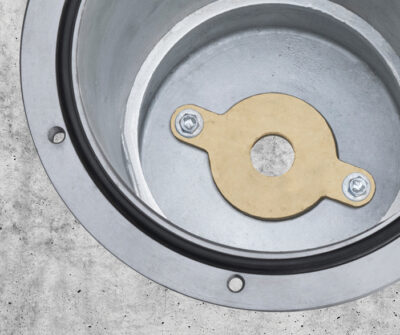 BRASS BUSHING aligns extension stem when bottom seal is not utilized.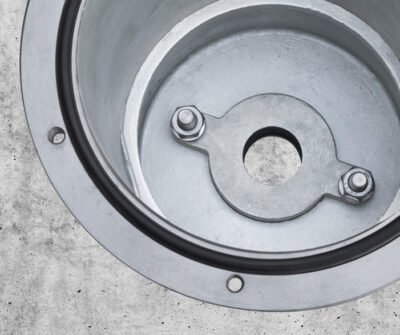 PACKING GLAND with stainless steel follower seals bottom of Floor Box.
| Description | Trumbull Item No. | Weight |
| --- | --- | --- |
| SS Packing Gland | spec/ord | 2.10 lbs. |
| Brass Bushing | spec/ord | 1.75 lbs. |