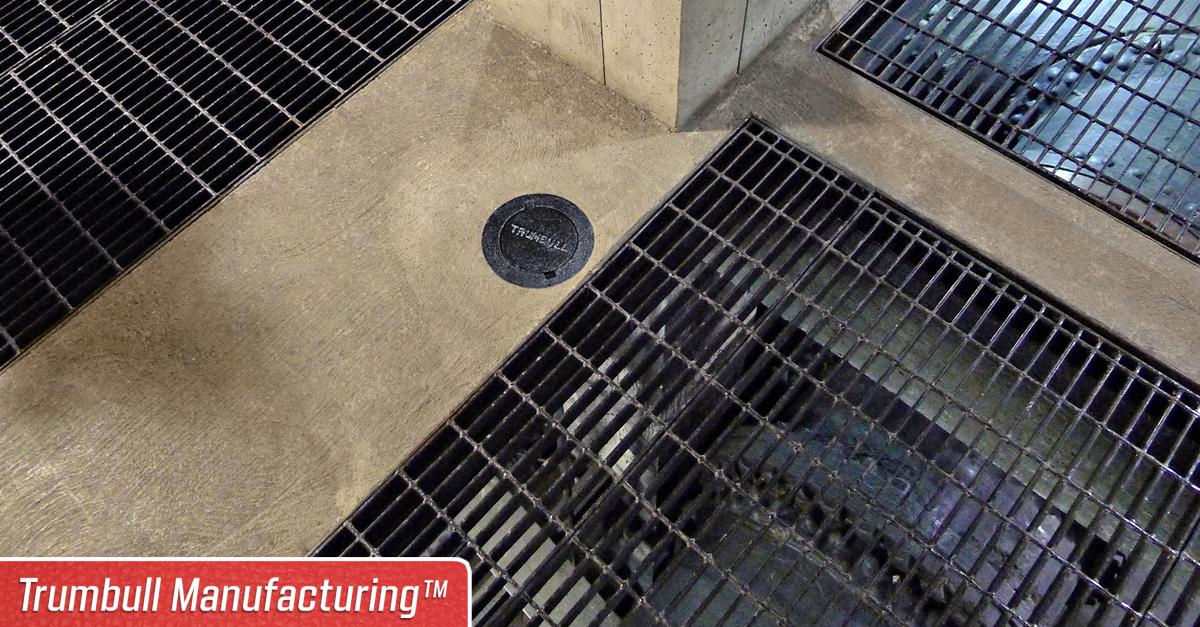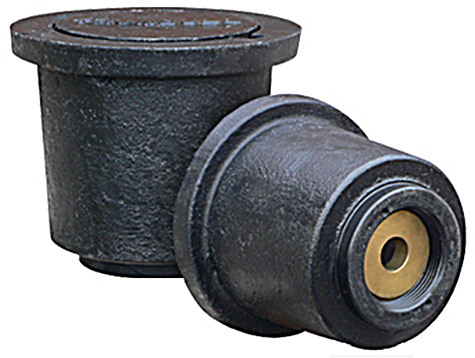 TRUMBULL FLOOR BOXES are designed for installation in concrete floors or slabs to provide support for extension stems for non-rising type valves, and to provide a cover over the operating nut on the extension stem. Trumbull cast iron Floor Boxes are designed for varying slab thicknesses. Overall length is 6″, but the underside is tapped to accept 2-1/2″ NPT steel pipe nipples for floors thicker than 6″. When it's necessary to convert a Floor Box to thicker floors, use a 2-1/2″ pipe nipple, 1/2″ longer than the increase required as the threads on the underside of the Floor Box are 1/2″ deep. For example, for an 8″ floor thickness, use a 2-1/2″ x 2-1/2″ nipple. For a 10″ floor, use a 2-1/2″ x 4-1/2″ nipple.
When a stem is required that is larger than the 2-1/2″ pipe I.D., a 3″ pipe nipple will be welded to the bottom of the Floor Box.
All Trumbull Floor Boxes should be ordered with a removable brass bushing for which the maximum drilling is normally 2-3/8″ diameter. For larger diameters, please contact Trumbull. However, when used with floors thicker than 6″, clear opening is limited to the I.D. of the pipe nipple.
When a Valve Position Indicator is installed in a floor, use the cast iron Housing Adapter (PDF illustration) or the Sealed Floor Box.
NOT for use with Valve Position Indicators. Click THIS LINK for Sealed Floor Boxes that can accommodate them.
Ordering Instructions
Quantity required
Thickness of floor slab, or length of pipe nipple required
D. of stem being used, or desired bushing material and hole size
Custom options available such as stainless steel construction, O-Ring lids, water-tight seals, tamper-resistant lids and anchoring collar
| Trumbull Item No. | Weight |
| --- | --- |
| 367-4620 | 25.65 lbs. |
Bushings also available in:
Low-lead brass
Ultra High Molecular Weight Polyethylene (UHMWPE)
NSF 61 approved polymer (Ryton R4)