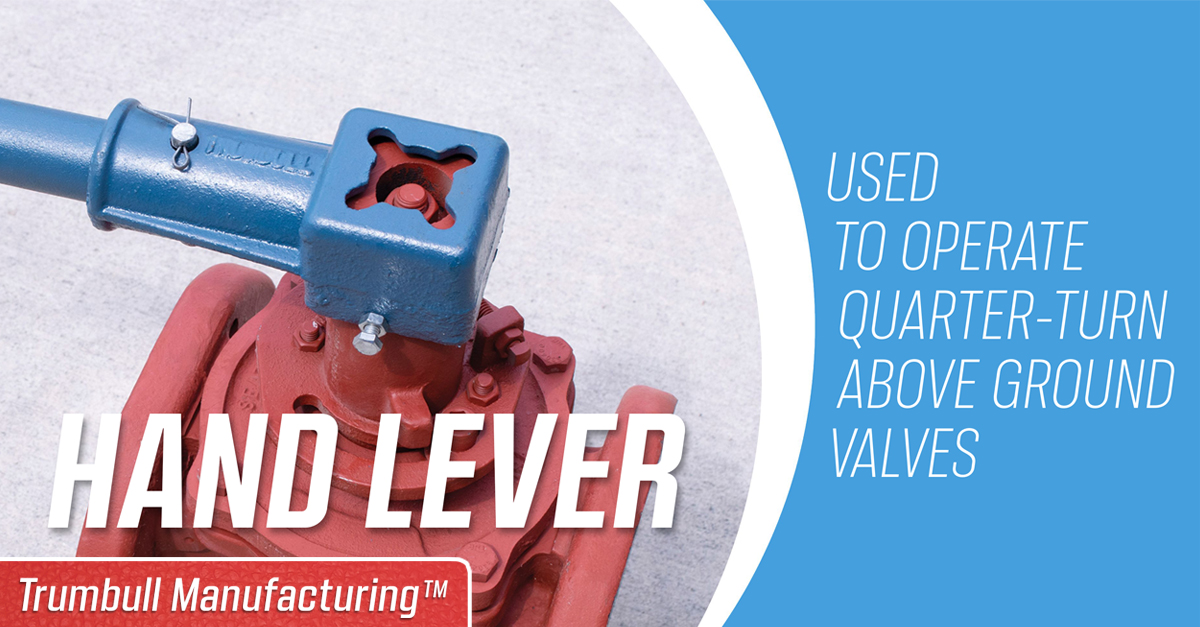 Our Hand Levers are made for quarter-turn, above ground valves. Includes a heavy-duty ductile iron head casting which is stronger, yet lighter than grey iron wrenches. The head is joined to handle with plated clevis pin and cotter key.
Provided with plated setscrew and jam nut to secure wrench to valve operating nut.
Stocked with 1″ steel pipe handle, 12″ long, but longer lengths can be made to order.
| Trumbull Item No. | Overall Length | Length of 1" Pipe | Weight |
| --- | --- | --- | --- |
| 367-9986 | 14-3/4" | 12" | 5.00 lbs. |